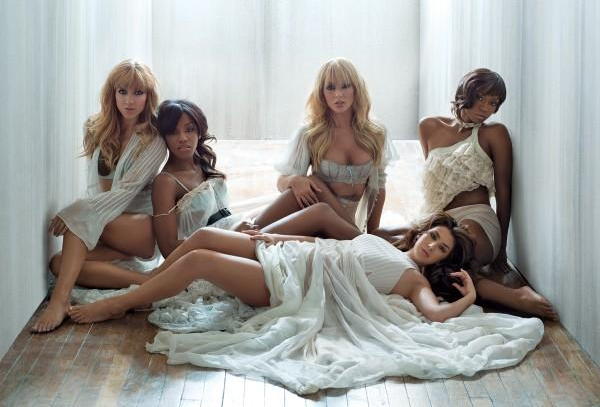 So on tonight's part 1 of the season finale of Making The Band 4, Diddy started the show out by getting straight to the point that everybody, well more than 50% of whats left of Making The Band's viewers wanted to know.
HE quickly stated than he was going to release all members of Danity Kane from their contracts except Dawn. Yes he did release Aundrea from her contract, which in my opinion was a really messed up thing to do. Aundrea waited all along this season's filming of Making The Band, to find out if Danity Kane would be getting revamped in any sort of way possible, and Diddy flat out drops her! I mean I think he could have at least gave her a 1 or 2 album contract.
In the end Diddy certainly got his wish, since he is only left with the only member of Danity Kane, who he truly wanted from the git go: Dawn Richard! It's pretty clear to see that if DK doesn't get back together that Diddy will release an album from Dawn on Bad Boy. He already supposedly has Dawn writing music for Cassie (
epic fail
, including her
half shaved head
and all) so it only seems legit for him to give her the solo deal that's been speculated for years now.
The only shocking event left to see is next weeks part 2 of the finale, where Danity Kane is said to possibly be in whole (5 members) on stage with Diddy. Though I really do not see this going very far, Diddy is bluntly rude with Aubrey, even if she slightly changed he wouldn't like her vibe. Pretty sure I'm not the only one who see's that too. I just thought it was funny in which the order of their solo pictures that they showed--Anybody else notice it was in the order of who Diddy is in good terms with most currently: Dawn....Aundrea...Shannon...D. Woods...Aubrey!
I also was not feeling Dawn's over the top happy, I must move on, attitude during her photo shoot on tonight's show, very arrogant and overly cocky. Again I do not think she will ever be a huge solo star-time will tell.