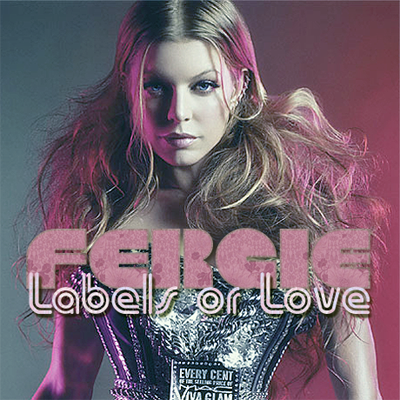 Did anyone else wonder why Fergie never fully released "Finally," as a complete single? Cause I do. I mean, it was sent to radio, but why wasn't there ever a video released? I really do think that the single could have had a lot of potential on Adult Contemporary radio formats, and who knows how Fergie's streak was, it should have became an easy Top 10 for her with correct promotion.

On top of that somewhat failed single, it also seemed to me that the soundtrack and deluxe version (of The Dutchess) released single, "Labels Or Love," failed too. Since it was released as a soundtrack single you expect a video, and we never got to see any sort of video to help promote the movie. Which to me, "Labels Or Love," is the Fergie sound which sold multiple of her singles, such as, "London Bridge," & "Fergalicious."

Though who really knows, maybe her label thought it would be good to get her out of the spotlight since her album did s well, having 5 Top 5 Billboard Hot 100's, and receiving exposure from Mid-2006 through Early 2008. Or that she needed to lay off of the spotlight since her groups expected album is supposed to be released anytime soon. Anyways I really think "Finally," and "Labels Or Love," deserved the full quality single releases which hthey didn't receive.