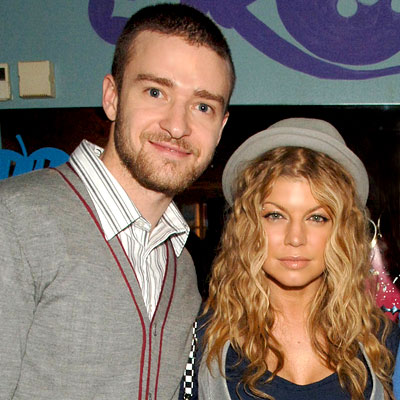 Who I want/think should win is in
blue
.
FEMALE POP VOCAL PERFORMANCE
"Candyman" - Christina Aguilera
"1234" - Feist
"Big Girls Don't Cry" - Fergie
*

"Say It Right" - Nelly Furtado
"Rehab" - Amy Winehouse
*

If Nelly Furtado wins this category I will be SO mad, Her year wasn't as big as Fergie's. And also Amy Winehouse, "Rehab" was not that hot of a song, yet she gets SO much credit for it, I just don't know.
MALE POP VOCAL PERFORMANCE
"Everything" - Michael Bublé
"Belief" - John Mayer
"Dance Tonight" - Paul McCartney
"Amazing" - Seal
"What Goes Around...Comes Around" - Justin Timberlake
POP PERFORMANCE BY A DUO OR GROUP WITH VOCAL
"(You Want To) Make A Memory" - Bon Jovi
"Home" - Daughtry

"Makes Me Wonder" - Maroon 5
"Hey There Delilah" - Plain White T's
"Window In The Skies" - U2
POP COLLABORATION WITH VOCALS
"Steppin' Out" - Tony Bennett & Christina Aguilera
"Beautiful Liar" - Beyoncé & Shakira
"Gone Gone Gone (Done Moved On)" - Robert Plant & Alison Krauss
"The Sweet Escape" - Gwen Stefani & Akon

"Give It To Me" - Timbaland Featuring Nelly Furtado & Justin Timberlake
POP VOCAL ALBUM
"Lost Highway" - Bon Jovi
"The Reminder" - Feist
"It Won't Be Soon Before Long" - Maroon 5
"Memory Almost Full" - Paul McCartney
"Back To Black" - Amy Winehouse